---
---
---
Think Positive World (TPW) is a multi-faceted, multi-platform "movement" – a Master Plan for accelerating positive change and greater well-being in communities worldwide. TPW provides the necessary tools, techniques and framework to assist individuals of all ages in creating a more positive mindset, mastering daily stress and building self-esteem & confidence. The "Think Positive World" brand represents a highly interactive, unique blending of positive-reinforcement programs, products and entertainment projects.   Read more…
---
---
---
Think Positive America is spreading the seeds for positivity to cities and communities, nationwide.   The climate is fertile to plant new seeds of possibilities, to recapture the heart of America and show the world that we are united for the greater good.  Our current pilot program, Think Positive New York, is leading the way to a 12-state, 15-city bus tour in 2018.
---
---
---
---
Arts-based, Anti-bully, Self-esteem Program for Schools
Achieving Amazing Success in the Bronx!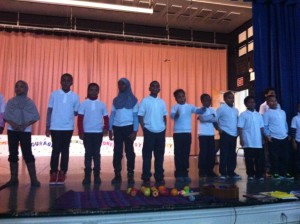 ---
Positive Reinforcement Programs for:



---
CELEBRITIES FOR POSITIVE CHANGE
---
STRATEGIES  FOR  POSITIVE  CHANGE
How each of us can play our role in accelerating
peace & well-being on the planet:

Open your heart
Be in service to others
Build your self-esteem
Live your life's purpose
Be in constant gratitude
Be a steward of the planet
Be humble and understanding
Live your life from essence…not ego
Be governed by your spiritual connection
Keep daily stress at an absolute minimum
Be in optimum physical and mental health
Treat everyone with kindness & compassion
Be ethical and truthful – starting with yourself
Know and trust that good things are on the horizon
Think positive, high quality thoughts as often as possible

---

SONGS  THAT  ARE  CHANGING  LIVES!
---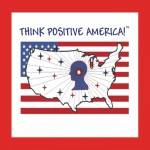 "Think Positive America" album  Songs for Positive Change.    
       Available on iTunes and Amazon!      
     Yes…Our signature song "I'm A Person is included in this album.
---

THE  SONG  THAT  CHANGED  THE  WORLD
Feature-length Documentary –  a powerful anti-bully message Trailer:
CONTACT  US:

GET INVOLVED